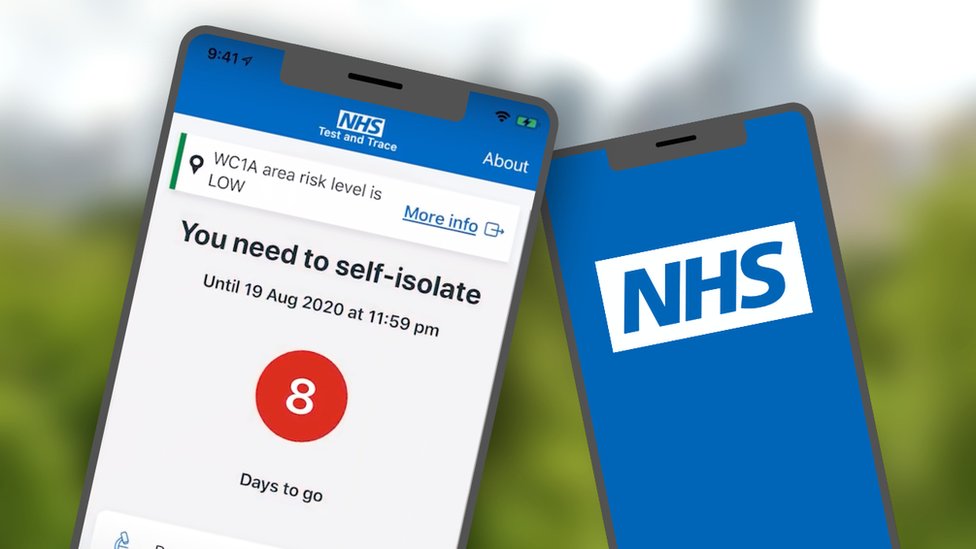 A new Covid-19 contact-tracing app will be launched across England and Wales on 24 September, the government has announced.
The app will let people scan barcode-like QR codes to register visits to hospitality venues and will implement Apple and Google's method of detecting other smartphones.
Businesses are being asked to display QR code posters to support the app.
Health Secretary Matt Hancock described the launch as "a defining moment".
"We need to use every tool at our disposal to control the spread of the virus including cutting-edge technology," he said.
"The launch of the app later this month across England and Wales is a defining moment and will aid our ability to contain the virus at a critical time."
Welsh Health and Social Services Minister Vaughan Gething said launching a joint app with England was "the most practical option".
He added that the move reflects "movement across our shared border".
"It makes sense to use the same app, working in exactly the same way, regardless of which country you're in."
The Protect Scotland app informs people if they have been in close contact with someone who later tests positive.
View original article here Source
Amazon Auto Links: Could not resolve the given unit type, . Please be sure to update the auto-insert definition if you have deleted the unit.